Green A4 Paper That's White!
Now you can buy recycled paper and save trees!
Think of all the living trees that are cut down just to make the paper we write on. Now think of all the paper being fed through photocopiers and printers in offices around the world....and it all ends up in the bin. Is that all a tree's life is worth?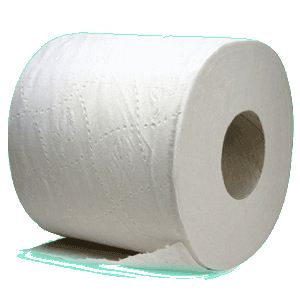 If that paper is lucky enough to get recycled, it usually finds itself flushed down the dunny as recycled paper is generally made into toilet paper...till now!

Australian Paper Mills have managed to make a collection of paper which is of a high enough quality that it is nice and white, can be used in a photocopier or printer and basically looks pretty similar to the typical A4 paper we're used to.



A Eucalyptus Plantation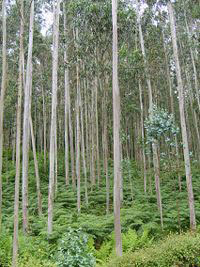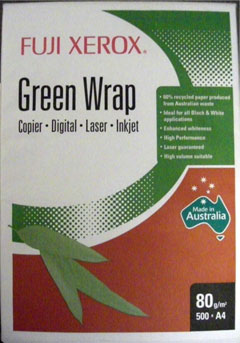 One of these papers is called 'Greenwrap' and is sold by FUJI XEROX. 60% of the paper pulp that makes the Greenwrap paper is from recycled paper leaving only 40% that comes from trees 'new fibre'. However, even that 40% of tree pulp comes from Australian Eucalyptus forests which have been sustainably managed - unlike some of the forests overseas where the environment and landscape suffers.

We visited Mr Ramsay Moodie at Fuji Xerox Head Office at North Ryde to find out more about the eco-friendly paper.

He told us that the wood comes from a forest in New Zealand owned by Fuji Xerox. It is 10 000ha and was planted in 1994. They could only start harvesting the trees in 2003 when they were big enough.

The factories don't use solar panels on their roof to power the massive operation because of the same problem that we all have, it's far too expensive. Instead, they use massive batteries that store energy at night to get cheap off-peak power that would otherwise go to waste.

Fuji Xerox has a committment to the environment and offers many 'green' features such as a service to take back used printer cartridges...excellent!

Greenwrap paper is a slightly different to ordinary paper and not quite a brilliant white. I did a test on my neighours to see if they could tell which one was which. They could. They said that they would buy Greenwrap for them to use around the home but for important letters, they would use non-recycled paper.

However, when doing some more research, we found that Reflex also produces copy paper from recycled pulp. Apparently, they are the same company as the Australian Paper Mills which supplies paper to Fuji Xerox for their Greenwrap - it's quite common and OK for companies to do this.



Reflex & Fuji recycled paper
is Australian made

Reflex Recycled paper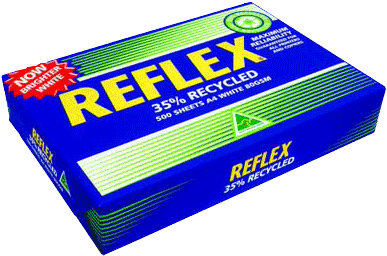 Reflex has two types of Green paper. It has one which is made from 50% recycled paper and one which uses 80%. Both of these papers feel really nice.

The Reflex paper is available at loads of shops, please make sure you buy it - it's only about the same cost as the normal Reflex copy paper or about $1 more than the cheapest imported copy paper...now isn't it worth the $1 to have a product that is Australian AND environmentally sound. You can buy it at Woolworths, Big W, Australia Post and Officeworks..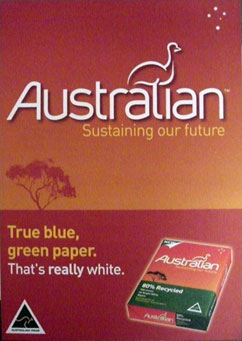 Recycled paper works perfectly in copiers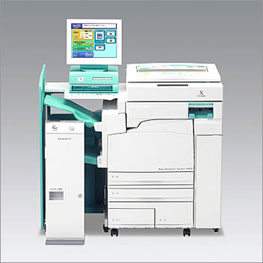 Tell your parents to buy it as it's a cheap way of making a huge difference to our planet. Get them to find out who buys the office supplies for where they work and get them to ask specifically for copypaper with a recycled content to be ordered. See, easy!

Don't forget to then recycle any waste paper you have...otherwise, you're only doing half the job.

Another thing to remember is that when you buy Australian recycled copypaper, you're saving on fossil fuels too. The cheaper copy papers in the shops are generally imported from overseas - madness to ship paper from overseas which is from badly managed forests instead of buying Australian.



FSC logo is symbol for responsible forest management.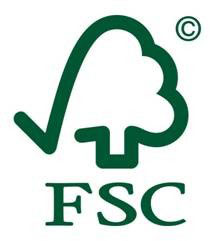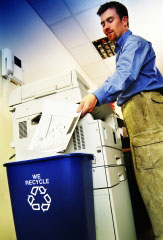 Quick Tip to save money, trees and the environment - When printing things such as projects, do double sided printing. This will save twice the amount of paper. You could even encourage your teachers to do so. Most photocopiers have a double sided function.

Another Tip: Make sure the paper you buy has an 'FSC' label on. This means the paper is from sustainably managed forests.

There's some interesting developments happening overseas with papermaking. We'll tell you about it next time along with some interesting stuff on environmental developments at Australian Paper Mills itself.

By, Alastair Wadlow

Thanks to Fuji Xerox and Reflex for their help, information and giving people the environmental option.

Images:
@Wadlow
Fuji, Reflex & www.co.escambia.fl.us &
www.bebo.com.my @Brigitte Rozario