WRIGHTS ROAD PARK - A COMMUNITY VICTORY!
Wrights Road Park - a sleeping beauty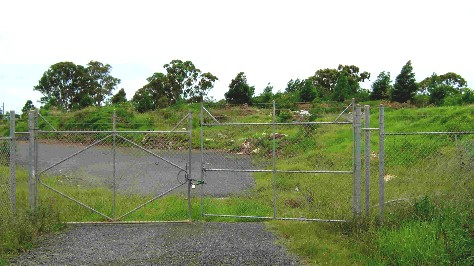 An area of land in Kellyville was put aside for a much-needed community park. However, years and years went by and no work was done.

Finally, a group of local residents, led by an amazing man called Illia, got fed-up and looked into it. They were astounded to find that it was contaminated with asbestos and that Council had spent the money allocated for it on other things!

The group went into action, selected councillors supported them, the newspapers printed stories about it and local residents wrote angry letters to the editor and turned up for Council meetings...one of which got pretty 'interesting' apparently!

Well, having a park next to shops and opposite a school is such a great idea, but all that asbestos really worried a lot of people who didn't know about the contamination before Ilia started the campaign. Finally....measures were put into place so the park could be built.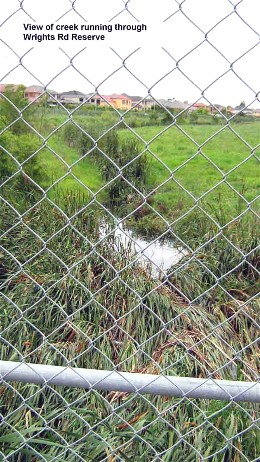 After much delay, the Wrights Road Park and Community Centre is finally underway. Work has recently begun on clearing and shaping the land. The complex will include a senior and junior soccer fields, an amenities building, a community centre with a large hall suitable for hire, car park with 120 spaces, bocce court and a children's playground.

Planet Patrol has devised a plan for a section of the park that would have otherwise been left un-used. From one end of the park to the other, there is a stormwater creek that Planet Patrol believes children and teens could highly benefit from. We reccomended to Clr Sonya Phillips (Mayor) that an educational boardwalk should be constructed alongside the creek, allowing areas for youth to interact with the wetland environment. We had an interesting letter back from the Mayor which gives us hope that the wetland area may happen in some form.

We also recomended that the marked "free form play area" would be beneficial if the plans were changed for it to become an advanced skate park. There are very few skate parks in the Shire even though it is a popular sport. Many youths would benefit from a place to socially meet in a well managed environment. Of course, it might bring problems with it - grafitti etc, but teens do need somewhere to hang out and we believe it's possible to design it to reduce things like intimidation, grafitti and littering.





WE HOPE TO SEE A BOARDWALK LIKE THIS ALONG THE CREEK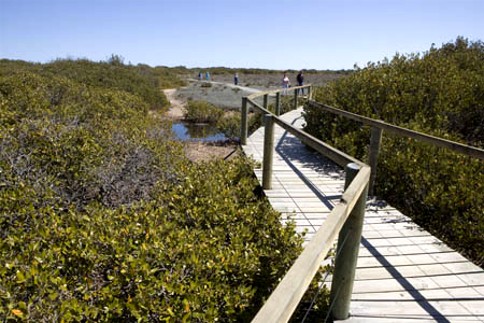 Construction on the park itself is said to begin sometime in August 2008 with the completion scheduled for Summer 2009.

If Ilia and the Wrights Road Community Action Group had not taken the time and effort to stand up for what they knew was right, the park may have stayed a 'sleeping beauty' for many more years.

Read more about Wrights Road Park at: www.wrightsroad.esmartdesign.com/

By Alastair Wadlow

Images thanks to: Wrights Road Community Action Group